Being excellent in what you do is not enough to build a successful business.
What's the point in being brilliant when no one knows it?
Have you seen others – some not even as good as you – earn much higher fees, just because they sold themselves better? Your business success does not only depend on delivering the best, but on your ability to reach, engage and mobilize the people you love working with most. And you want to build a solid foundation not only for your marketing, but for your whole business.
There are so many coaches, speakers and experts that play too small for too long. And today more than ever, we need more entrepreneurs that are courageous enough to build a business that creates real impact.
That is why Monique guides you on your HeartPowered Business Growth Journey to package your unique message into products and services that you can sell around the world, create an outstanding brand and market presence, and earn a consistent income that provides greater choices in your business, and life.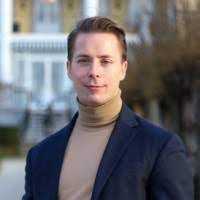 these are the activators that predictably grow your visibility, income and impact:
this is why our clients love working with us and why they get such amazing results:
This is not for you, if you...
This is for you, if you...
Now picture yourself at the end of your year with us, over the last 12 months you have...













What would your business and life be like after having implemented our Business Launch Activators and you finally make the income and impact you wanted when first starting your business?
Let me ask you a question...
Do you have a clear roadmap, a support team and mentor on your side? If not, let's talk! We love to get to know you and your situation and to find out if we are a great fit.